That fine ship ran aground here on the sands not far from Lómagnúpur mountain on the 19th of Sept.1667. The vessel was coming from the island of Java laden with gold, pearls, diamonds, silver, copper, silk, spices and other precious items. The vessel was recently built and one of the finest in the Dutch fleet. Caught in a fierce storm the ship ran aground while other vessels in the convoy were blown off course in the raging Atlantic Ocean. It´s said that one ship even smashed to pieces on the coast of the Faroe Islands.
The crew hastily took with them what they could carry, which included a large quantity of silk. The story goes that many locals for years to come slept in bedlinen of the finest silk. The silk was bartered in return for horses the Dutch survivors needed to get to Reykjavik where they could board a ship to take them back to Holland.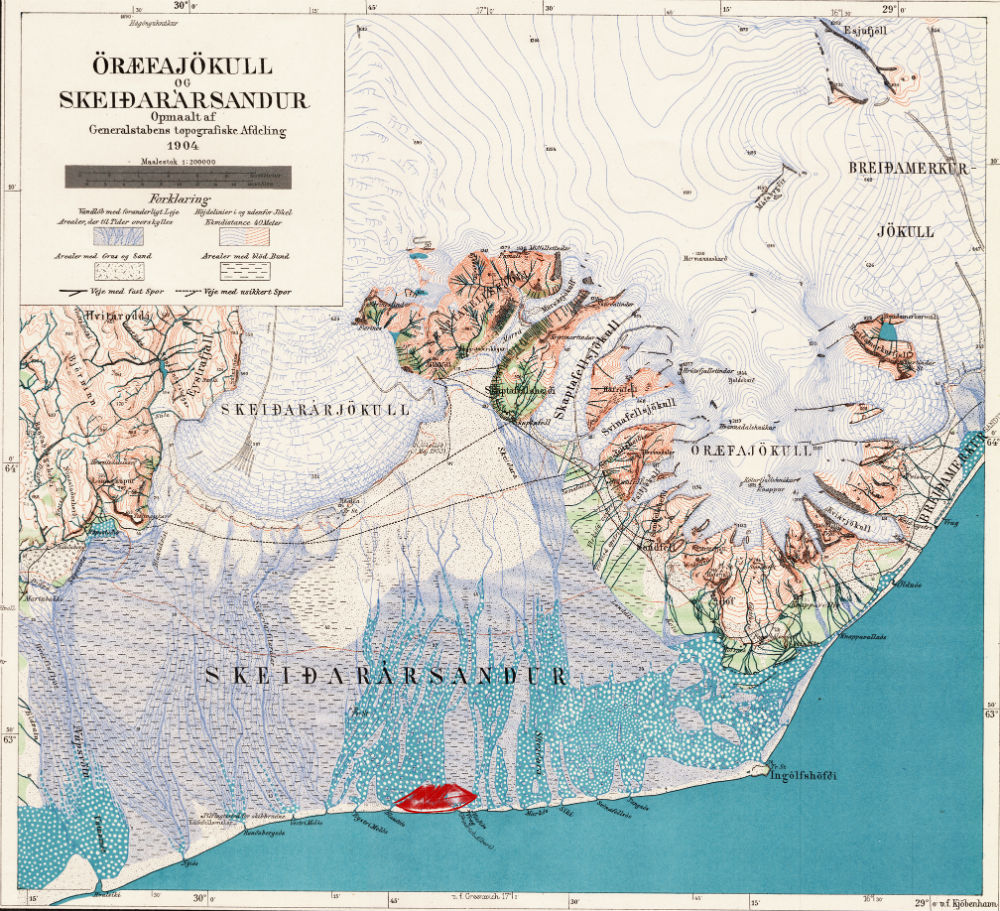 Map from 1904 shows the area where Het Wapen Van Amsterdam stranded. It was many kilometers to next farm, many rivers and heavy to walk on the sand.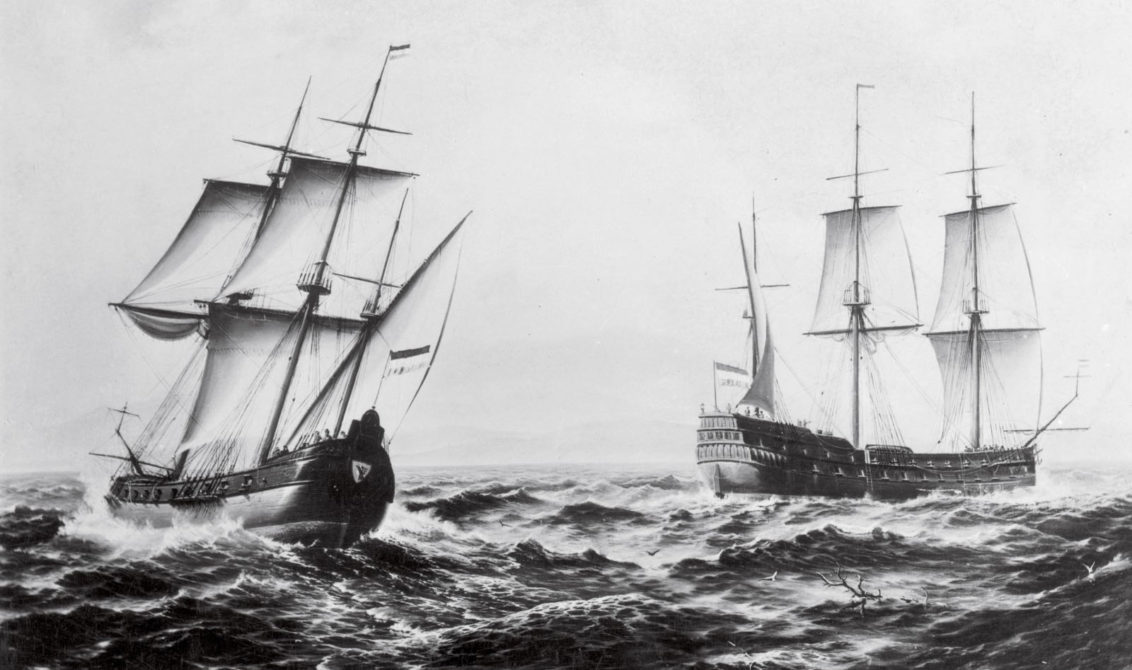 This is how Het Wapen van Amsterdam could have looked like
The ship´s wreck was abandoned and with time sank deeper and deeper into the sand. Within a hundred years even its tall masts had disappeared from sight. Around 1960 some Icelandic entrepreneurs began searching for the lost wreck. Suddenly the place was a hive of activity. They brought in all sorts of equipment. For example to traverse the sands and glacial rivers they had an amphibian named Sea Dragon.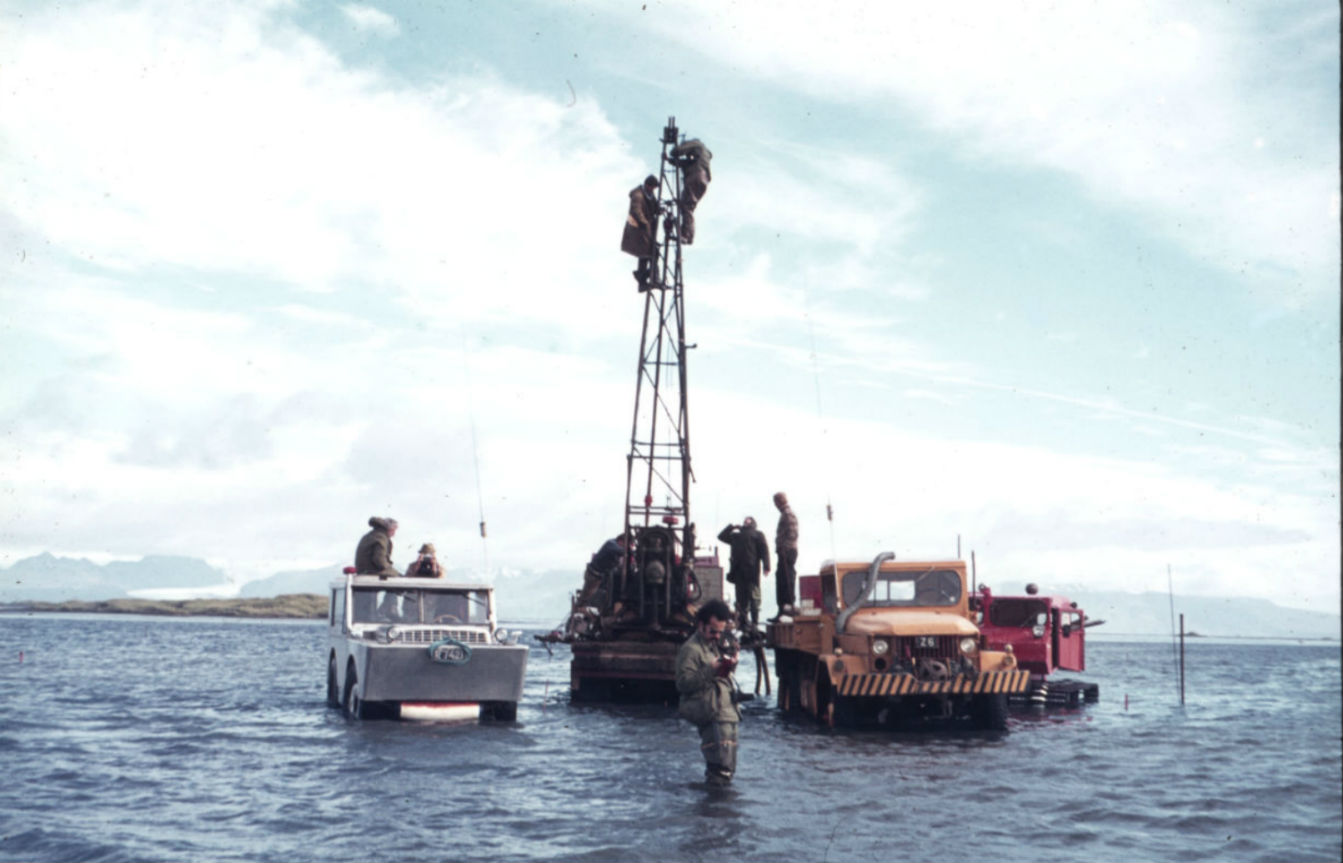 The grey car on the left was special changed to drive in the sand. (Ljósm. LS)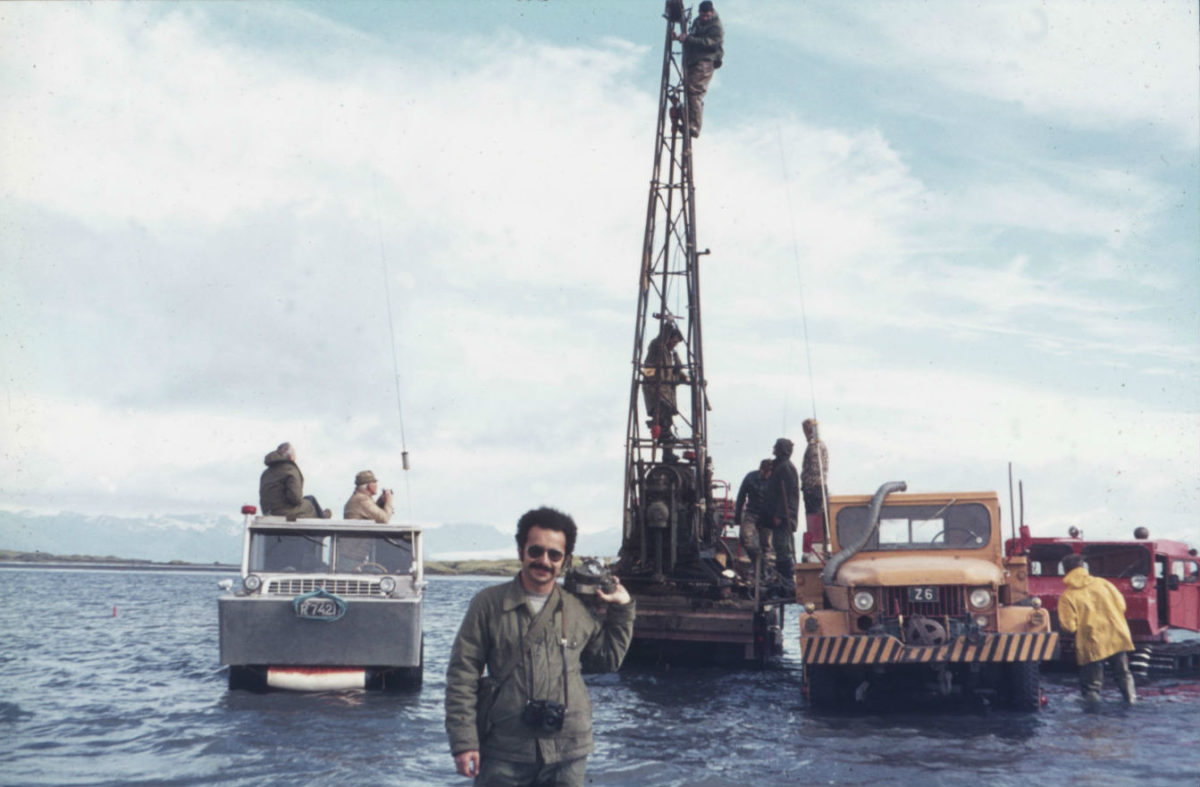 The big car, Z 6, was Reo Study Baker that was bought to bring the golddiggers all they needed on Skeiðarársadn. Belov you see more tools. (Ljósm. LS)
The search and exploratory digging went on for years. Finally in 1983 the salvage team were convinced they had located the wreck. The Dutch government sent over observers to the site as they still laid claim to the ship and its cargo. One could feel the suspense in Sept. 1983 as the team dug ever deeper down to the wreck. But what eventually came to light was not the Het Wapen van Amsterdam but the wreck of the German trawler Freidrich Albert that had run aground in 1903. The sense of disappointment was overwhelming and the project was abandoned. So somewhere out on the sands a Dutch merchant vessel and its gold is still waiting to be found.
Translation and narration by Neil McMahon